By chance, I've got a mobile phone with embedded camera right before the party so I made few photos. I think they can be interesting for the community
Friday:
Me and vid met in Žilina (SK). vid took his home-made liquor ("slivovica"), the source of real joy.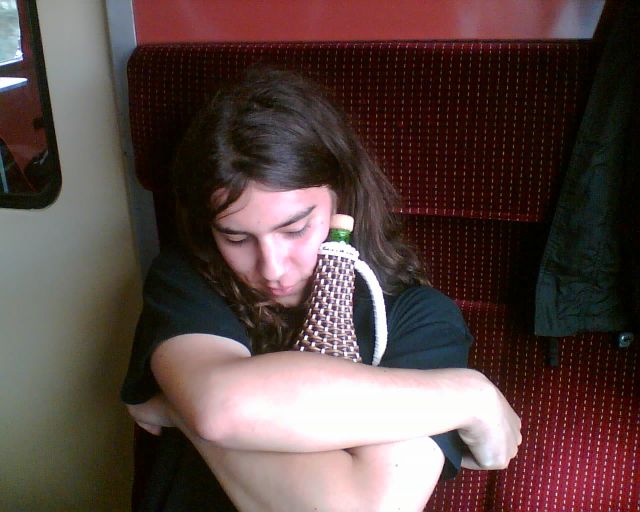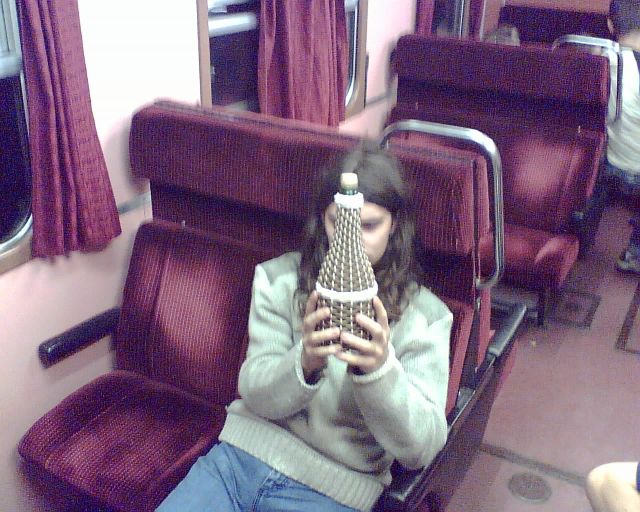 vid was also trying to make some noise on someone's guitar.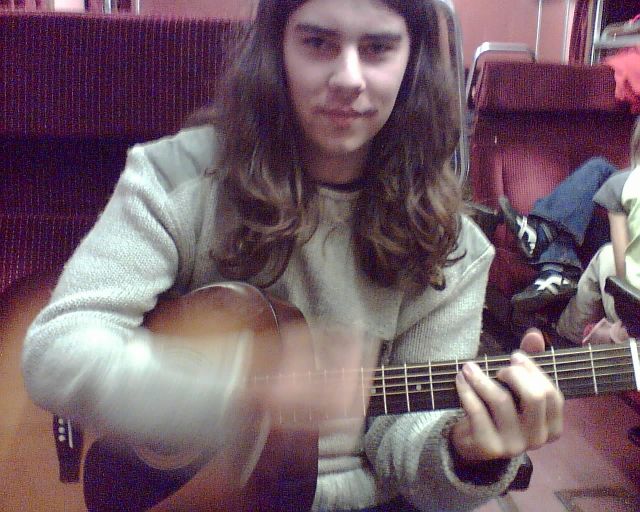 smells nice, isn't it?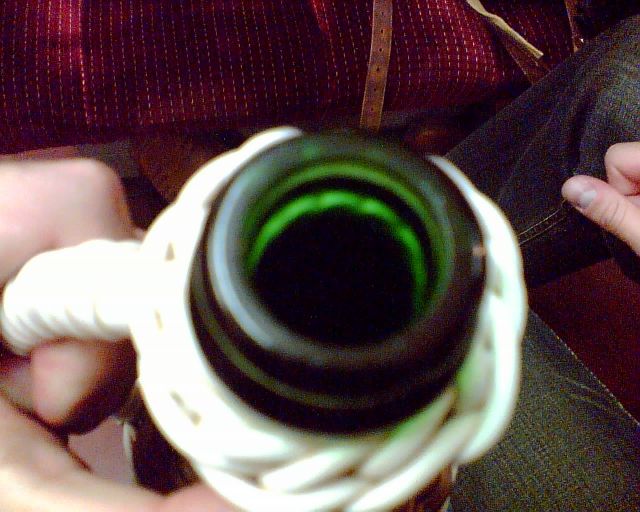 You can imagine that when we arrived to Kraków, we were quite drunk of joy.
After that, HyperVista invited us to a pub for a dinner and some drinking. A little while afterwards, vid started to look just like he needs to reboot.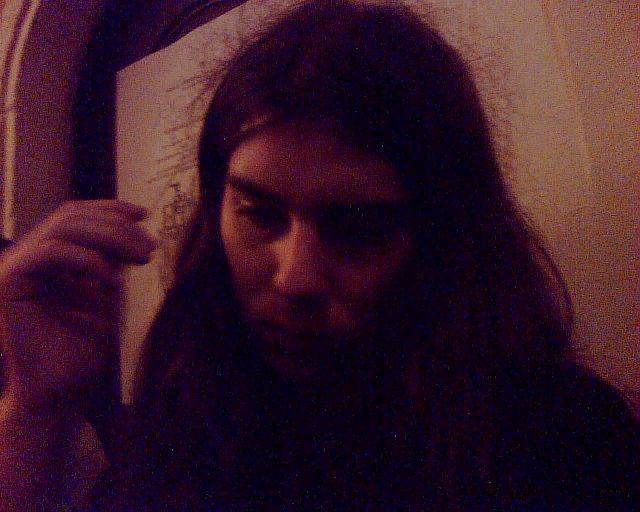 We didn't realized that the amout of vid's joy was so huge that it couldn't stay together with the food in his stomach. Simply, he vent himself on the floor. (censored by a box taken from our pizza).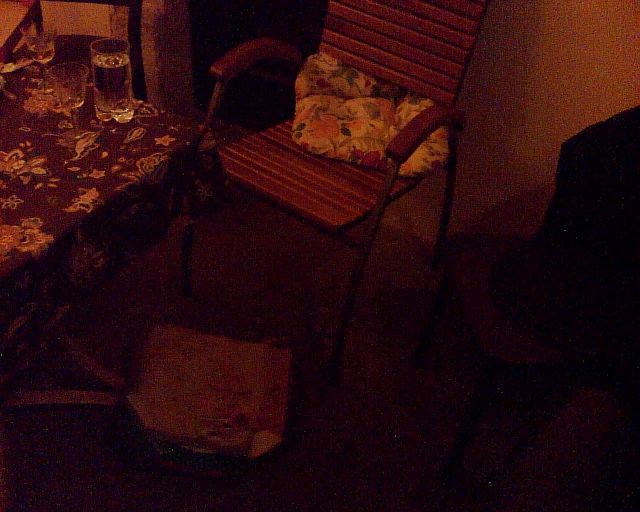 In the meantime, HyperVista coded with Tomasz's help a souvenir for the pub.
Saturday:
You know, the conference day. I was too scared because of that so there are just two, but very nice photos taken at the reception of our hotel right after the conference.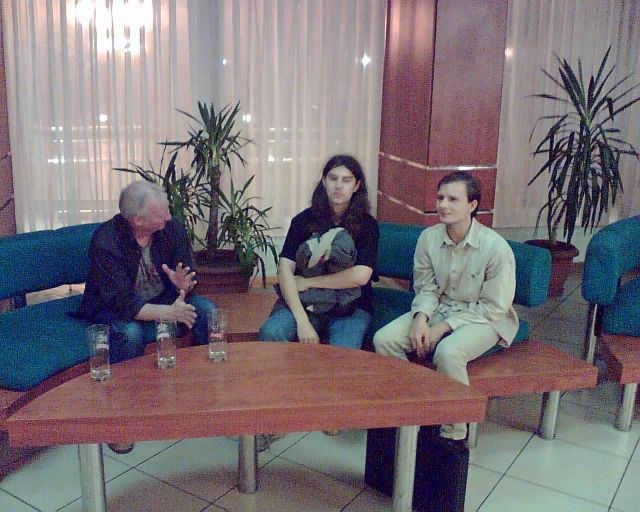 Sunday:
HyperVista leaved Kraków soon. Thomasz invited me and vid to go to the Krakow's castle.
We leaved the hotel and vid started to speak about FASM.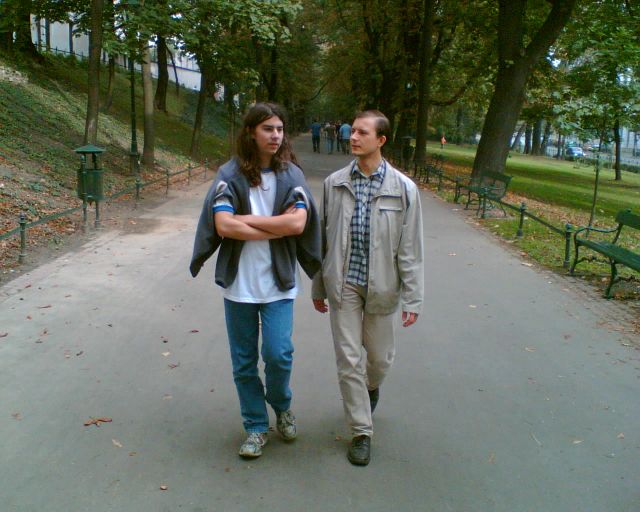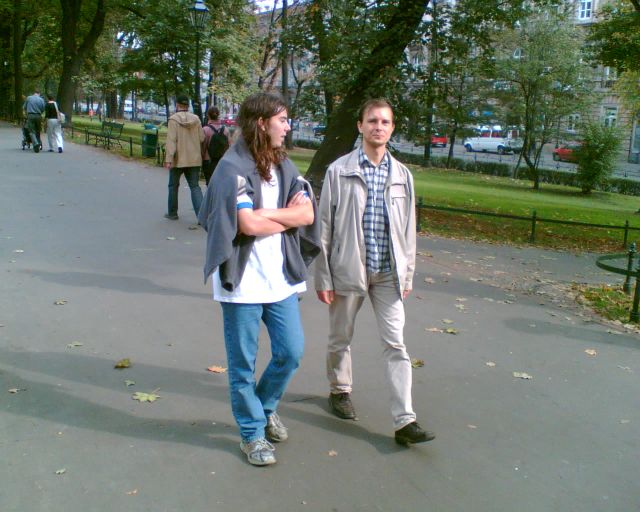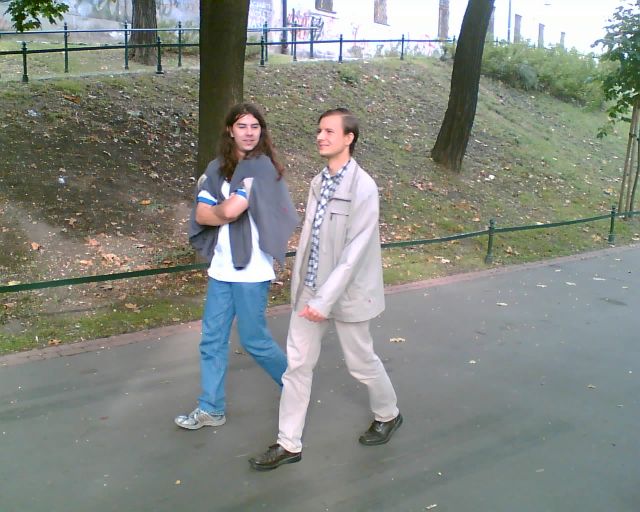 Guess what they did on the castle.
Speaking about FASM...
speaking, speaking, ...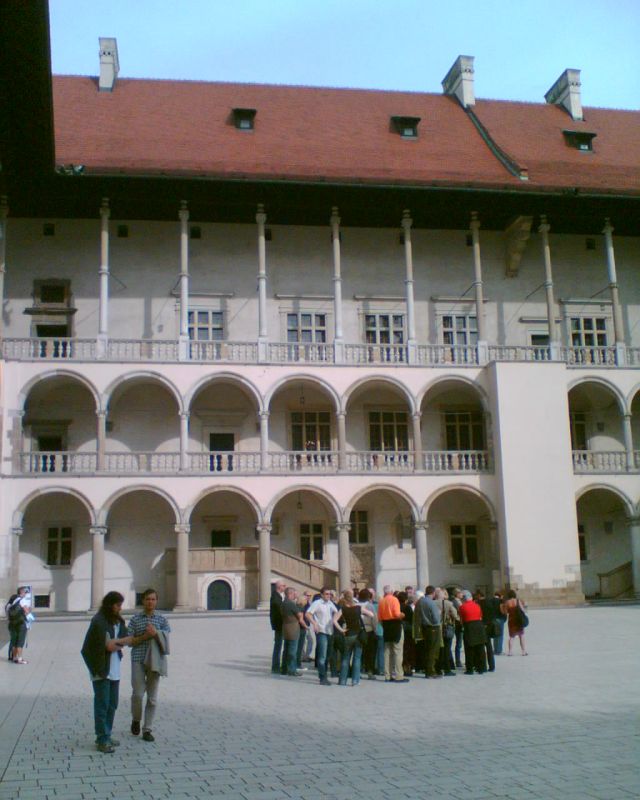 speaking...
speaking... on our way back to the downtown...
Finally I felt like that also the Kraków's cats are speaking about FASM.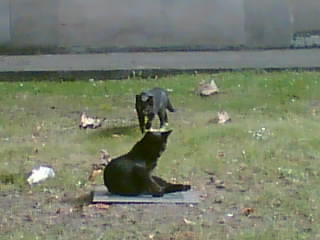 You can download the pictures
here
.