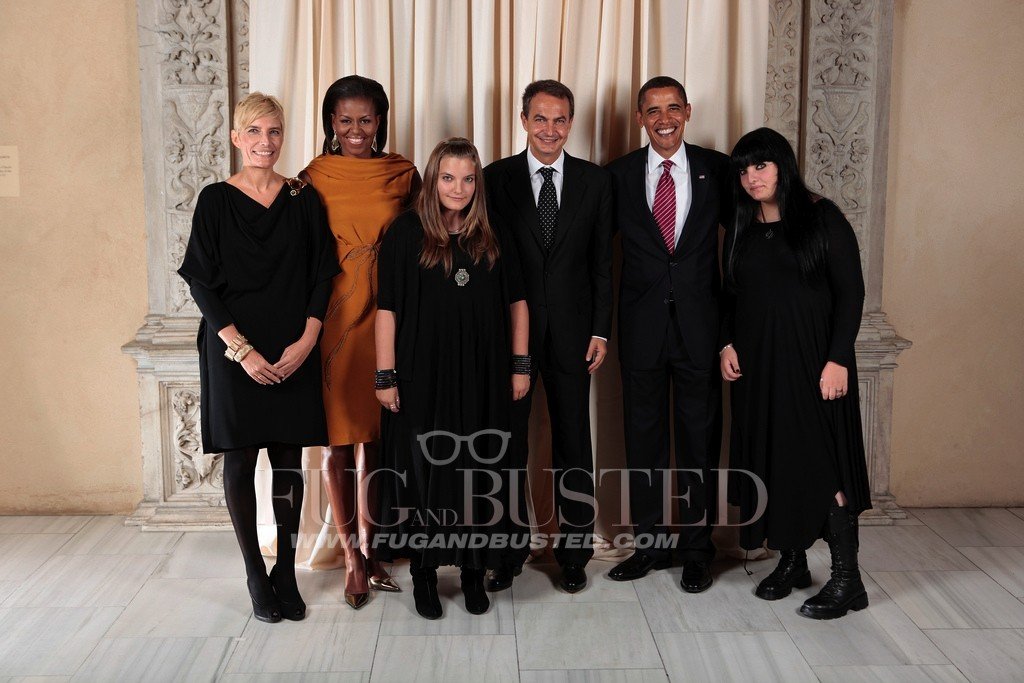 Barack and Michelle Obama were with Spanish Prime Minister José Luis Rodríguez Zapatero and his family and guess what, no one in Spain has ever seen Zapatero's Goth daughters before!.
According to Zapatero, Spanish law (Article 19 of the Spanish constitution) allows him to prevent the Spanish media from running any photographs of his 16 and 13 year old daughters.
Some considerations:
1. The picture was not taken in Spain, so the Spanish law is not applicable here xD.
2. They do travel with public budget, even the Congress will ask how much the trip cost.
3. As everybody can see the true reason for censure is not their ages xD (Obama shows very proud his children).
4. Cool knee-high leather combat boots xD.