I am thinking about another idea for programming, for to drawing and/or copying some textures for the minecraft game.
The textures are stored inside of some png-files.
http://en.wikipedia.org/wiki/Portable_Network_Graphics
For example one of these png-files of the minecraft textures is the "terrain.png".
The "terrain.png"-file can be found under "My Computer\Users\"Your user name"\AppData[hidden]\Roaming\.minecraft.
Then we need to open the "Minecraft.JAR" file with 7-zip, or winrar.
[spoiler]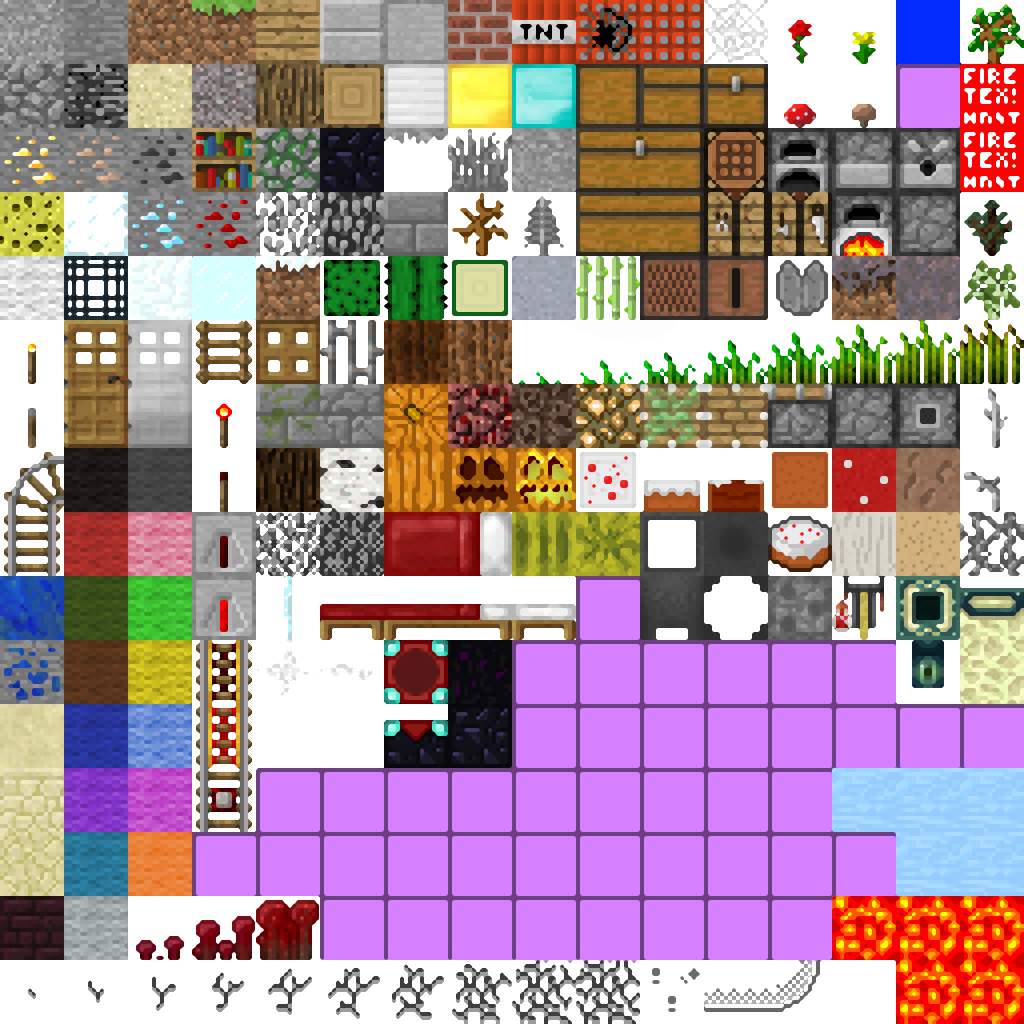 [/spoiler]
Additional we can find many different textrure-packs for minecraft in the web, where some of they use a higher resolution of the block size replacing and instead of the default size for a block of 16x16.
So it is possible to use a blocksize of 32x32, 64x64, 128x128, 256x256, 512x512.
Do you think this kind of project is to strong for a beginner?
Dirk